SOFIA — The influential Russian oligarch Konstantin Malofeyev has been banned from entering Bulgaria for 10 years in connection with the Balkan country's Russian spy scandal.

Prosecutor-General Sotir Tsatsarov announced the ban against Malofeyev on September 11, a day after espionage and criminal money-laundering charges were filed in the case against former Bulgarian parliament deputy Nikolai Malinov.

Malinov has been charged with accepting payments for transferring Bulgarian state secrets to two Russian organizations — the Double-Headed Eagle Society and the Russian Institute for Strategic Studies — as part of an effort to influence Sofia's foreign policies on the West and Russia.

Bulgaria was a member of the Warsaw Pact and was closely allied with the Soviet Union during the Cold War, but became a member of the European Union and NATO after the collapse of the Soviet Union.

Bulgarian prosecutors say Malinov, a former member of the Bulgarian Socialist Party (BSP), was working with the two Russian organizations in an attempt to geopolitically reorient Bulgaria into the Kremlin's orbit.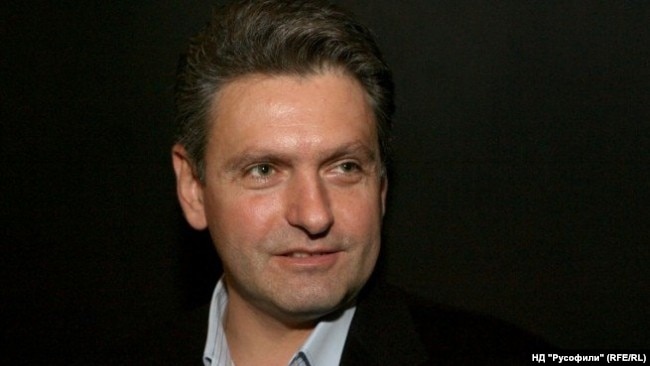 Tsatsarov says authorities in Sofia are now investigating Malinov's ties to Malofeyev — a Russian nationalist who is already banned from entering the European Union and the United States over his support for pro-Russia separatists in eastern Ukraine.

Malofeyev heads the Double-Headed Eagle Society. He is also the founder of the Russian investment group Marshall Capital and Russia's largest private foundation, St. Basil the Great Charitable Foundation. He also chairs the board of directors of the Tsargrad media group.

Bulgaria's Russian spy scandal also has led Sofia to impose a 10-year entry ban against retired Russian Foreign Intelligence Service Lieutenant General Leonid Reshetnikov, who was director of the Russian Institute for Strategic Studies from 2009 to 2017.

The Russian Institute for Strategic Studies is best known in the West for allegedly developing a strategy that attempted to manipulate the results of the 2016 U.S. presidential election in favor of Donald Trump.

In remarks to Bulgaria's parliament on September 11, Tsatsarov rejected claims by Malinov's political allies and supporters that he was being persecuted because of his pro-Russia ideas.

"It is not persecution for ideas," Tsatsarov said. "When ideas are imposed with money and influence and directed against the national security of Bulgaria, it is a crime."